BITTY ADVANCE
This is a search result page
---
---
Related Headlines
Related Videos
Stories
July 23, 2020
There's new management over at Bitty Advance. The Fort Lauderdale-based funding company has been acquired by long-time industry veteran Craig Hecker. Hecker, who years ago founded, grew, and sold Rapid Capital Funding had originally acquired a stake in Bitty earlier this year, but in the following months purchased the remainder of the business from founders Eddie Siegel and Lenny Duvdivani.
Hecker told deBanked that under his management Bitty has committed capital that will allow the business to fund up to $10 million per month.
"I'm very excited to take my industry experience and knowledge and apply it to this segment of the MCA space," he says.
As part of the takeover, Hecker says that he has "re-assembled his dream team of technologists and ops" that have been part of his inner-circle for nearly a decade and "were critical in building out the platform" that had made Rapid Capital Funding successful.
Bitty has historically focused on micro-advances and the company plans to really scale up its efforts in the $2,500 – $12,500 small merchant market segment with the aid of automated technology. In addition to this, Bitty has launched a new sales partner portal for ISOs. "That way [ISOs] will always know what's going on with merchant applications," hecker said.
February 21, 2020
Craig Hecker, who founded and sold Rapid Capital Funding, has acquired a stake in Bitty Advance. According to the press release, Hecker and Bitty Advance CEO Edward Siegel first met more than ten years ago when Siegel had just entered the merchant cash advance industry at Rapid Capital Funding.
Bitty has been on the move. The company has been a regular participant in the networking conferences that deBanked puts on each year.
Siegel says of Hecker in the announcement that "I am thrilled to bring on Craig with all of his MCA experience and his creative thinking to help scale Bitty's growth."
The newly-made partners told deBanked that they believe this deal will enable Bitty Advance to leap forward to the next level by adding technology to fund faster and create an industry changing awesome customer experience.
February 21, 2020
Fort Lauderdale FL – February 21, 2020: Craig Hecker has acquired an equity stake in Bitty Advance.
Hecker is a pioneer and leader in the merchant cash advance industry who founded, grew, and sold Rapid Capital Funding.
Bitty Advance CEO Edward Siegel first crossed paths with Hecker in 2009 when Siegel was employed by Rapid Capital Funding. Siegel since then went on to launch Bitty Advance in 2017 to cater exclusively to small businesses that generate less than $100,000 in annual revenue.
Hecker will be providing valuable thought leadership and capital to help Bitty continue to grow and become the leader in the space.
"I am thrilled to bring on Craig with all of his MCA experience and his creative thinking to help scale Bitty's growth," Siegel says.
The start of the partnership was memorialized with a video, attached below.
About Bitty Advance
Bitty Advance was founded in 2017 and is based in Fort Lauderdale, FL. To reach the company, call 800-324-3863 or email partners@bittyadvance.com.
June 6, 2019
Eddie Siegel, CEO, Bitty Advance
Bitty Advance has expanded to midtown Manhattan. The company's first location, in Fort Lauderdale, FL, will remain intact as the corporate office.
"We wanted to have a New York presence to hire sales talent, underwriters and, of course, raise more capital because obviously this is  the mecca for finance," said CEO of Bitty Advance Edward Siegel.
Siegel said he is currently hiring salespeople and experienced underwriters for the New York office. There were about 10 well-dressed salespeople at the spacious Bitty Advance office in New York this morning, and Siegel said he plans to grow the office to about 20. He said there are 30 employees in Florida, none of whom moved to the New York office. The New York office does sales and underwriting, while the corporate office in Florida also handles sales and underwriting and houses the customer service and executive teams.
"We also wanted to have a presence in New York for our partners," Siegel said.
Siegel's partners include ISOs and other funders that don't fund the smaller deals that Bitty Advance specializes in. Bitty Advance provides "micro advances" (from $2,000 to $10,000) to merchants doing less than $100,000 in revenue.
Siegel has another Florida-based funding company called Fundzio, and Bitty Advance launched in 2017 when Siegel recognized that almost 50% of online applications to Fundzio were coming from merchants doing less than $100,000 in revenue.
"I realized that the only proper way to do this was to create another company, carve out a niche, and build a team that was just focused on micro advances," Siegel said.
September 4, 2018
Bitty Advance is a sponsor of deBanked CONNECT San Diego. The half-day event for funders, lenders, brokers and industry professionals is being held at the Andaz on October 4th!
REGISTER FOR THE EVENT HERE
Check out photos from deBanked's past CONNECT event in Miami
October 23, 2020
This story appeared in deBanked's Sept/Oct 2020 magazine issue.
deBanked reporter Johny Fernandez flew down to Miami in September to find out how the South Florida non-bank small business finance industry has been getting along since covid. The following are some excerpts of interviews:
Jordan Fein, CEO of Greenbox Capital
"I'd be lying to you if I told you that, well it was fine for us. It wasn't fine for anybody. We got hit pretty hard. I'd say that anywhere between 20 – 24% of our Canadian and about 25 – 28% of our US market got wiped out. And we shut down funding from mid-March to the end of April and we started funding again in early May. We've just increasingly been bringing back people from furlough and getting our legs back under us and now I think we're really cooking right now."
---
Craig Hecker, CEO of Bitty Advance
"So I think [the covid crisis] taught us a lot. And I think that when you face challenges like this pandemic, it really pushes you to reinvent yourself or reinvent certain parts of your business that you never thought were possible. And one of those things that we've learned is that we have a lot of folks that prefer to work at home, they're actually more efficient working from home, they're not in any hurry to come back into the office setting. Of course, we have certain employees that their jobs require them to kind of be with other employees, etc. but I think it's really forced us to adapt, and to just embrace the new normal."
---
Larry Bassuk, President of Idea Financial
"I think that we've been consistent in our risk management approach from the beginning. When we first surveyed the alternative lending space to see where we thought the best opportunity was for Idea Financial, we decided to focus on the higher credit quality segment of the market. our credit standards reflect that, our risk management principles reflect that, and quite frankly, our product reflects that. So during the covid crisis, when it was very acute in March, April, May, we got to see in real time, how our risk mitigation principles were functioning. It was a real test of all the theory that crisis, we got to see things shake out, and we got to see things being proven. A lot of assumptions that we were very strict on, really helped us manage the crisis. Going forward, we see that we're going to be doubling down on those risk management principles, doubling down on how we underwrite and keeping a very close watch on how the businesses perform pre-covid, during covid, and then hopefully post-covid."
---
You can watch the full 12 minute, 35 second TV episode deBanked produced here.
January 20, 2019
THIS EVENT IS SOLD OUT
Please allow yourself ample amount of time to get through airport security. There has been reports of extended security wait times following the partial government shutdown.

Please arrive to the airport early and double-check your departure gate.
Eden Roc has limited amount of parking spots. The hotel will accommodate as many as they can in their parking garage. We encourage you to use Uber, Lyft or cab when possible.

Eden Roc overnight parking is $48*. Daily parking, no overnight, is $25* until 8 PM. After 8 PM it is $35*.
Join Our Event Community to Connect With Other Attendees Now
To maximize your experience, we invite you to join our event networking community. It's available from your computer, tablet, iOS and Android devices.
USE IT TO:

• Plan who to meet: Join the community, find out who's attending and pinpoint potential connections.

• Socialize: Communicate with fellow attendees and connect with them on your social networks.

• Stay up to date: Browse the agenda, mark your favorite sessions, see offers from our Title Sponsor and follow the event tweets.
---

It's so easy! All you'll need to do is enter the email address you've used during the registration and you're in!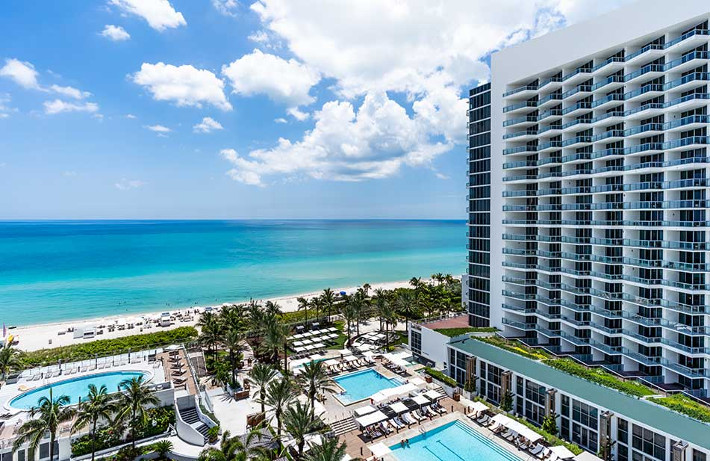 Questions? Email: Events@debanked.com
917-722-0808
THANKS TO OUR AMAZING SPONSORS
TITLE SPONSOR

SPONSORS
Found on DailyFunder:

11-23-2020
See Post...
bitty advance

. are they connected in any way?, , mca servicing is

bitty advance

...
11-23-2020
MCA servicing...
bitty advance

. are they connected in any way?...
10-15-2020
See Post...
bitty advance

, that accept and work referrals for merchants generating $5000-$10000 in monthly sales?, i don't think bitty has referral options. tried contacting them, no response yet...